Raising the standard of self-storage facility design.
JMA has designed hundreds of self-storage facilities throughout the Pacific Northwest, with projects serving suburban and rural areas as well as dense urban infill. We focus on creating spaces that are not only secure and efficient, but also valued additions to their communities. JMA pulls from our long history of designing similar structures to efficiently create facilities that are visually pleasing, easily accessible, and profitable for owners.
Storage 1
Renton, WA
This is a three story, 60,000 square foot facility and a 5,000 squarefoot dental office in the city of Renton.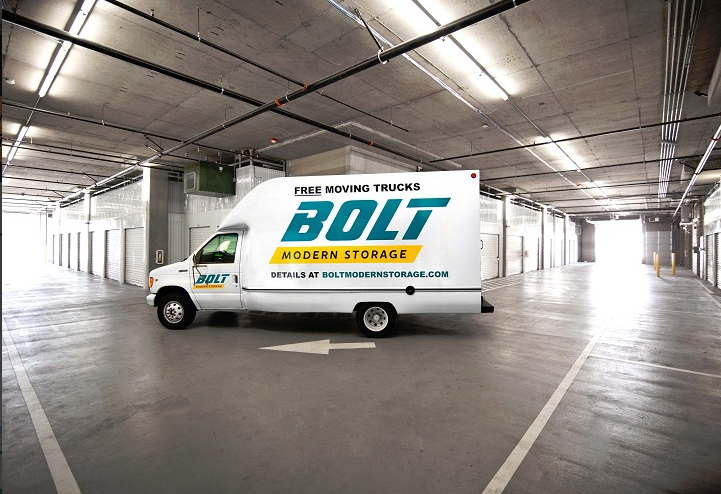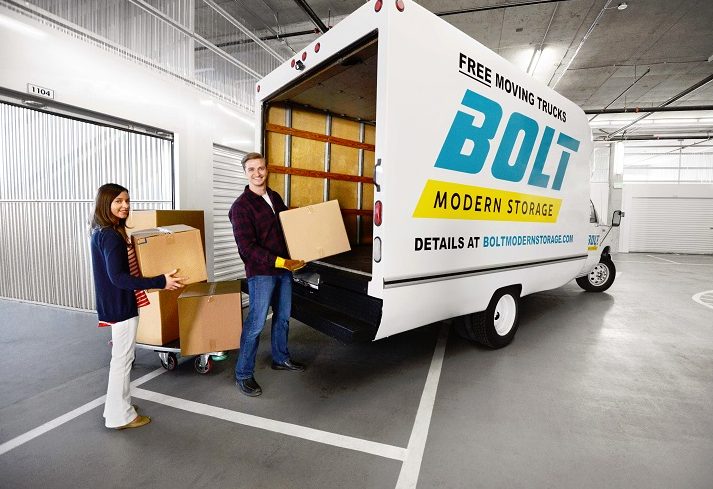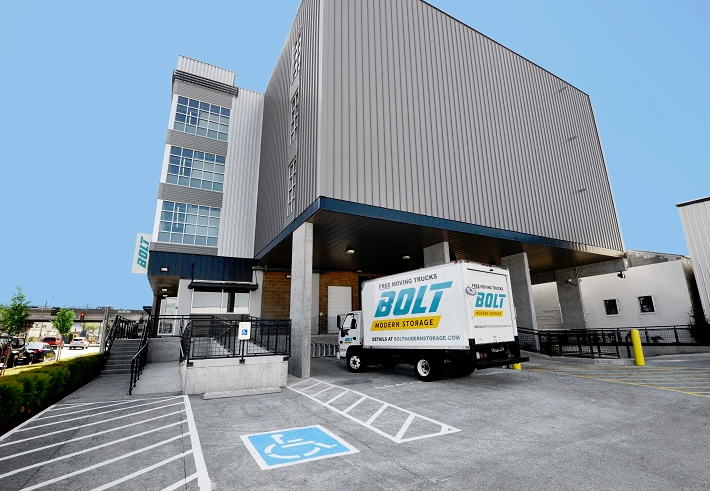 Bolt Storage
Seattle, WA
Bolt Storage Ballard is a five-story building plus basement with 98,800 SF of storage, parking and business/industrial incubator space. The fifth floor houses 800 SF of office space with mezzanine and an attached 800 SF caretakers residence with mezzanine space.
Get Space - PDIV
Portland, OR
PDIV is a new 106,317 SF self-storage facility in the Powellhurst-Gilbert neighborhood in SE Portland.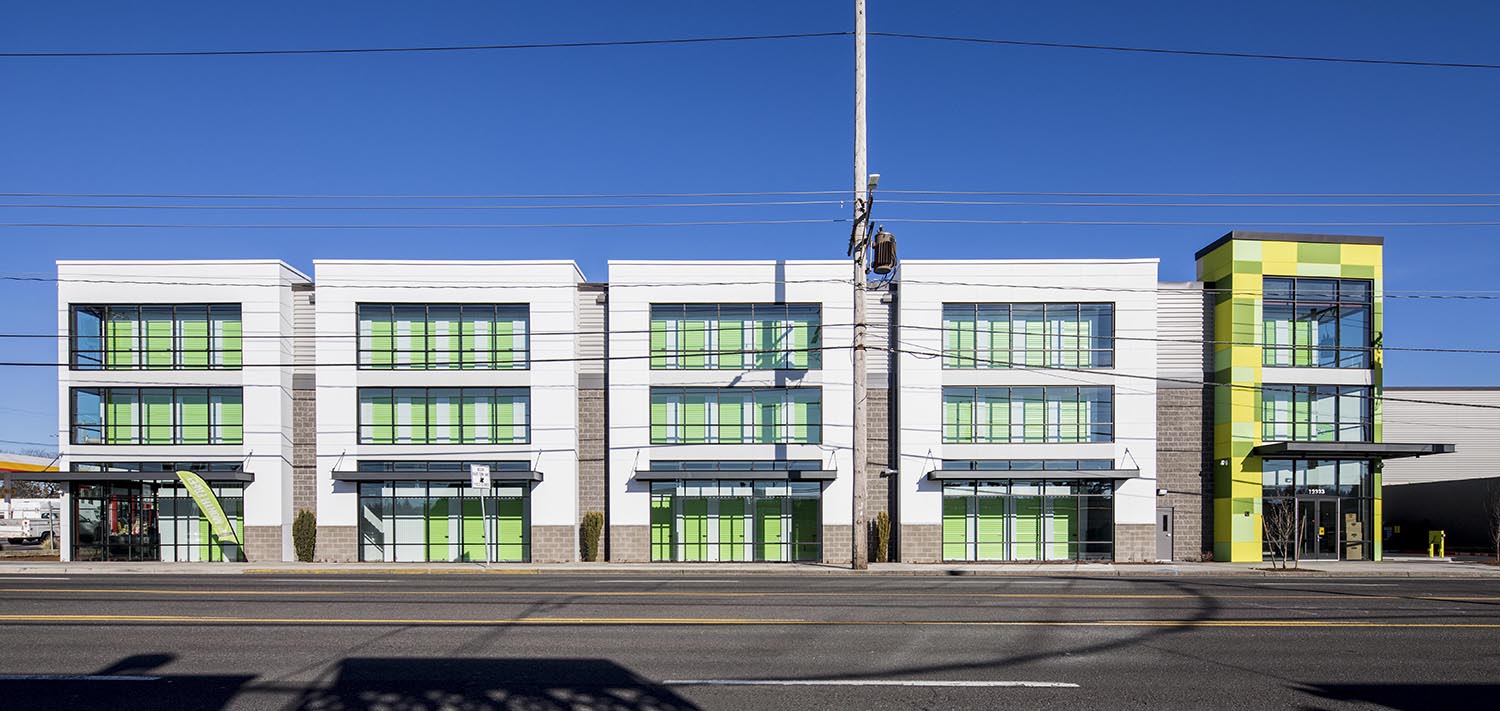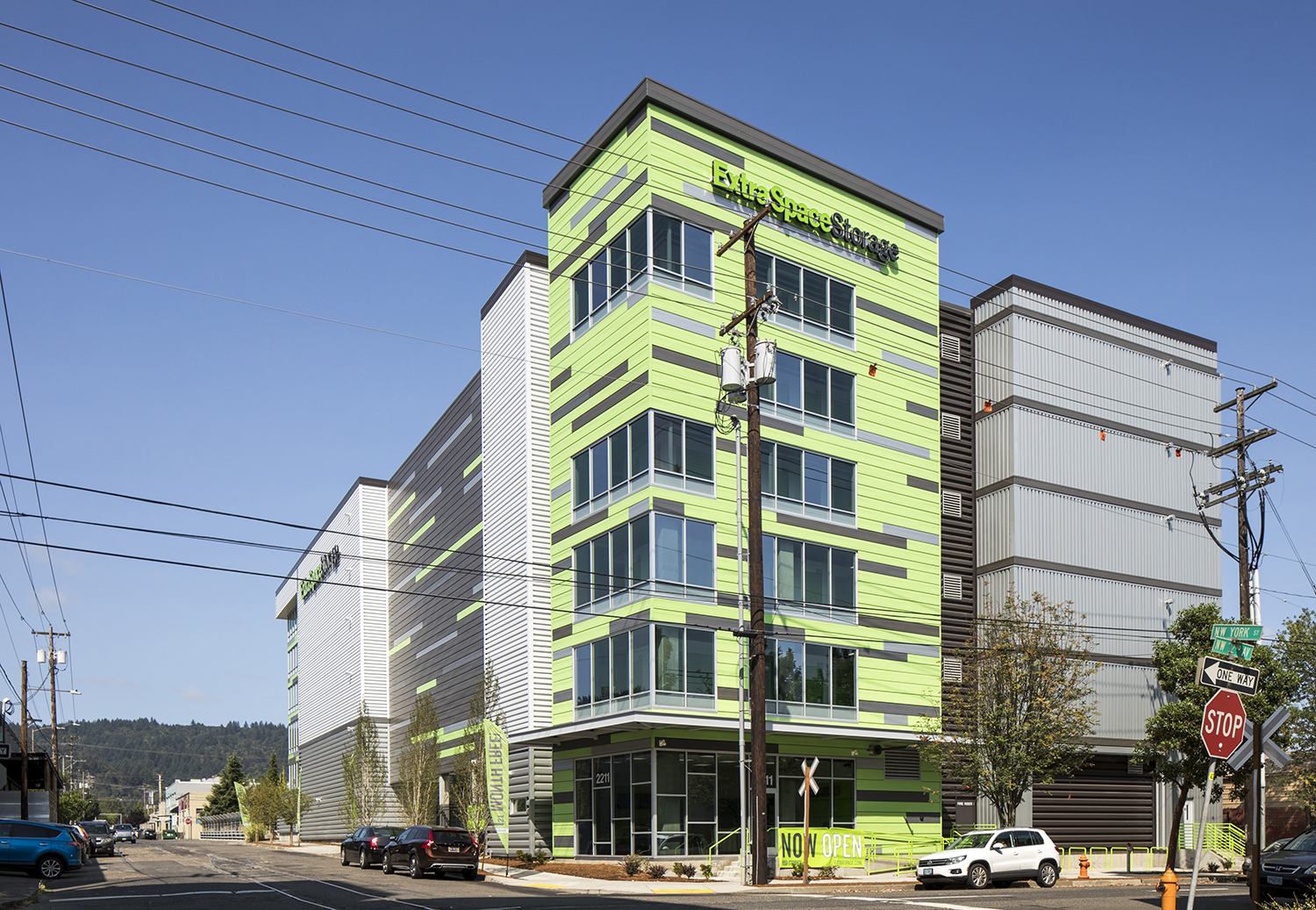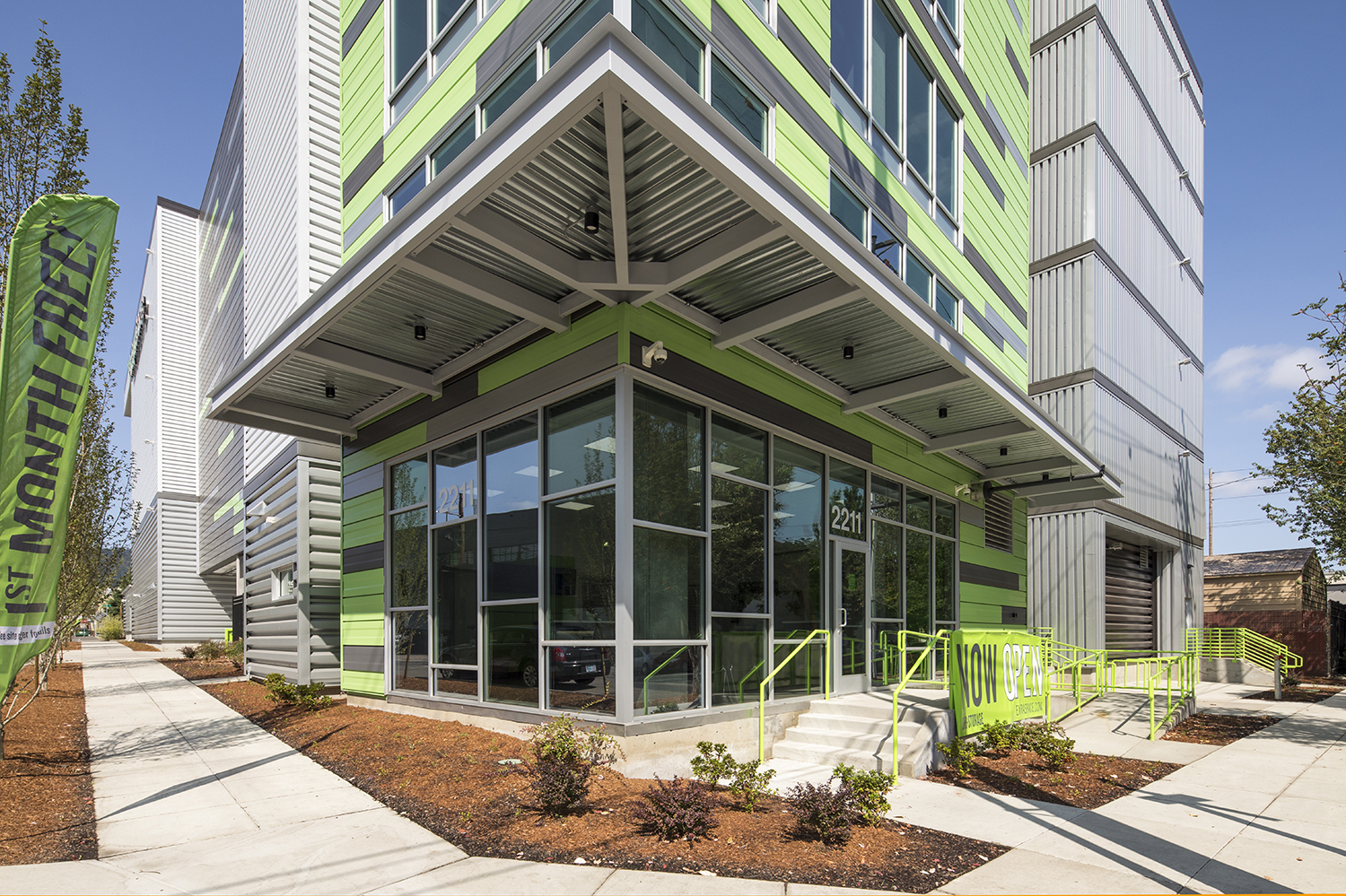 Get Space - PORK
Portland, OR
This new 119,842 SF facility features six stories of self storage, as well as three levels of type II-B construction.
Get Space - POWELL
Portland, OR
101,000 SF
The Get Space Portland at Powell Street project is a renovation of an existing 101,000 GSF single story warehouse space interior and a five story self storage building.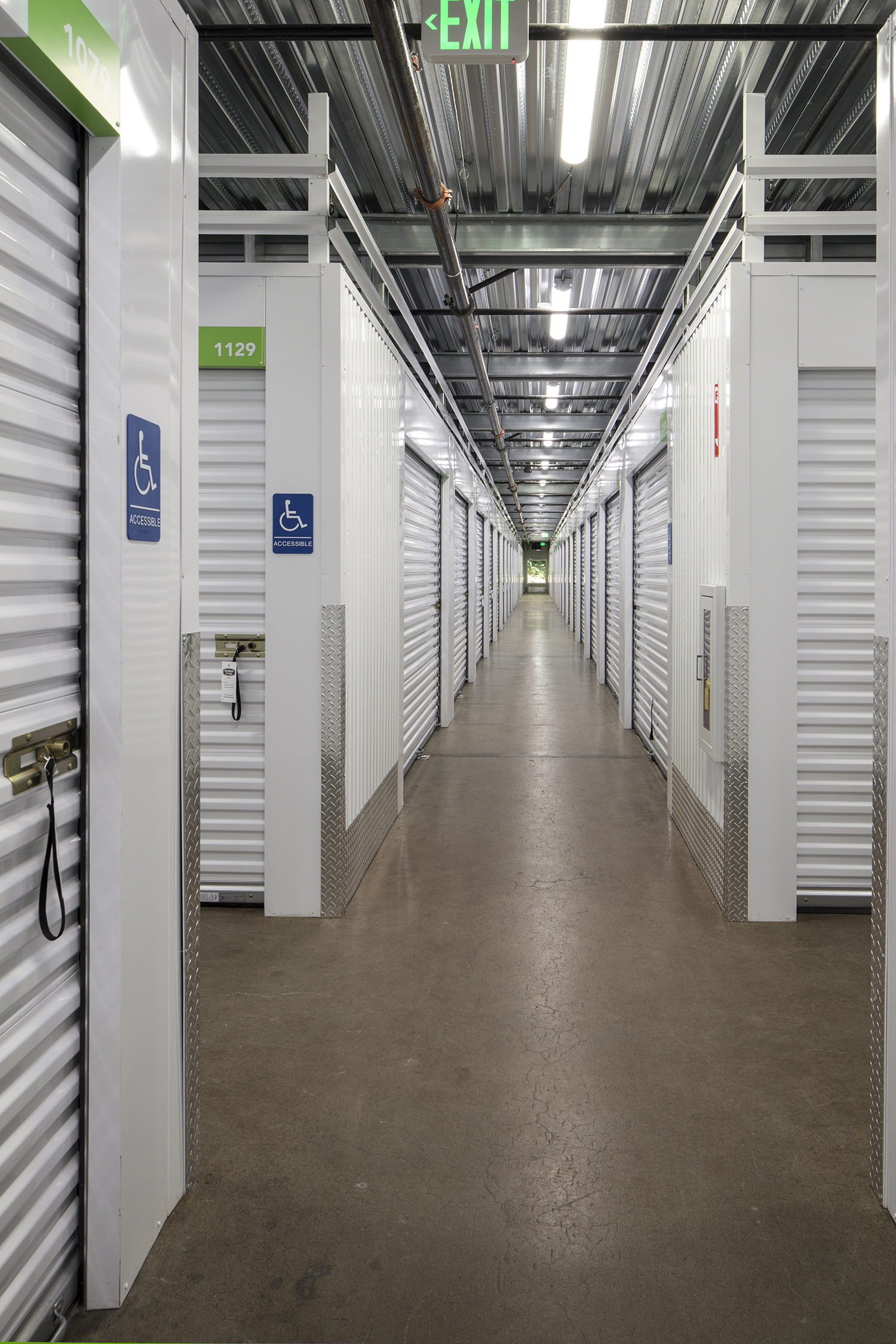 Get Space - PJON
Portland, OR
PJON boasts 91,648 SF. An adaptive re-use of a single story, single volume, tilt-up concrete warehouse, this project includes both westward and eastward expansions – plus the addition of two levels for additional storage.
Interbay Self Storage
Seattle, WA
Interbay Self Storage is a four story, 95,000 SF facility. The project owner was committed to adding visual interest to the project, despite site constraints. The design focuses on utilizing color, varied materials and depths, and transparent elements. The result is an asset to the community that raises the standard for storage facility design.
Rainier work lofts/self storage
Seattle, WA
This project is a 149,000 SF ten story high rise building that includes both work lofts and self-storage. The new building is part of an existing brewery complex in Seattle.This project contains approximately 15% glazing. JMA used material variation and color to reduce the building's bulk, and enhance the character of the area.
Storage Solutions
Bellevue, WA
Storage Solutions is a four-story plus two-story basement built into a hillside. The building is 140,000 SF and was completed in 2017.
premier self storage
Everett, WA
The Premier Self Storage project is built over two lots with a total area of 93,000 SF. Two self storage buildings
are included, with one three-story building and one two-story.